Botox – When to start? Is there a downside?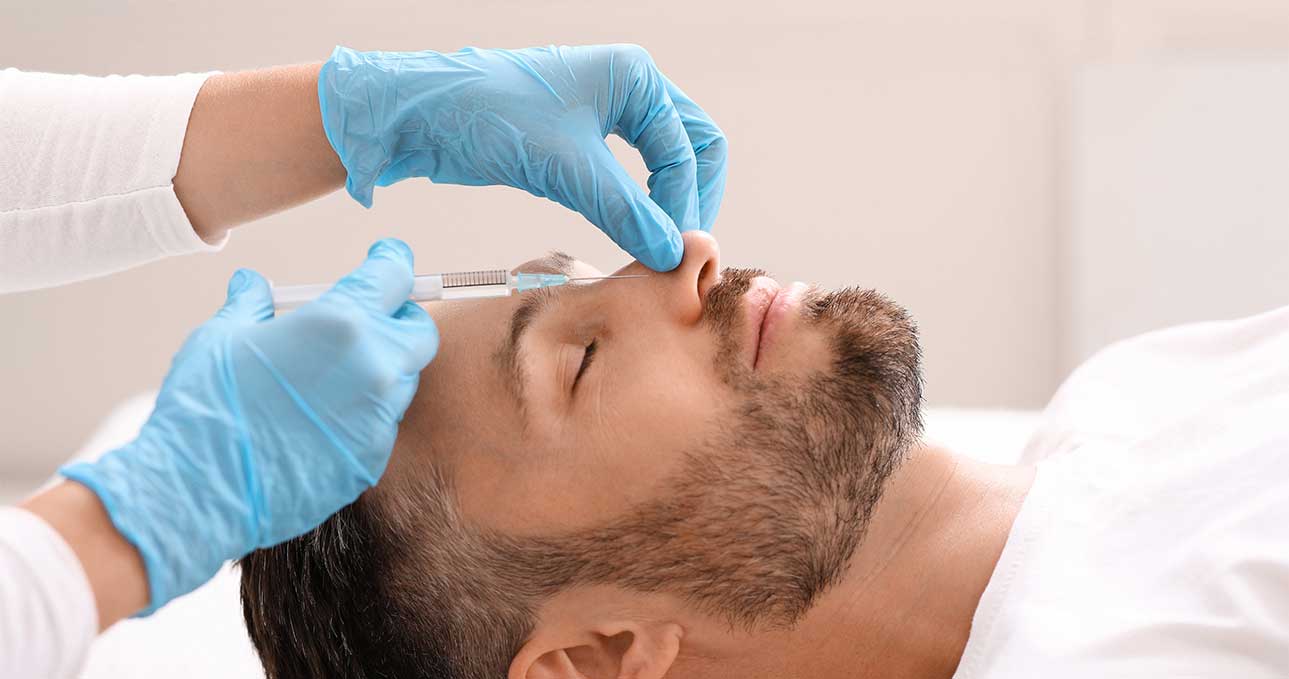 Many people are using Botox these days. Women and men are taking care of themselves and are trying to delay aging signs as much as possible. Botox injections are well known to fulfill this purpose. This preventative treatment is very effective whether you want to prevent wrinkles or get rid of them.
Still, it is important to know the best time to start using Botox and be aware of its side effects.
When to start using Botox?
Many begin using Botox when they notice the early signs of aging like fine lines on their forehead, frown lines, or crow's feet. However, experts recommend using it in the mid to late 20s or early 30s as a preventative treatment and to delay wrinkles. If you would like to use Botox, you need to be at least 18 years old.
The ideal time to prevent wrinkles
Some people age a bit earlier than others. There are many factors to this like:
Genetics

Skin type

Poor diet

Bad habits like drinking and smoking
Hydration and a healthy balanced diet will help your skin stay young and healthy. Exposing too much to the sun without sunscreen can also affect your skin. So try to have a skincare routine to delay those lines.
Unfortunately, sometimes a good diet and skincare routine are not enough, and Botox injections are the ideal solution for you. If you already notice forehead lines or frown lines and are looking to diminish them, this is ideal to start using a preventative Botox treatment.
The sooner you do it, the better because you won't need Botox injections as frequently. Nevertheless, Botox treatments can still help you achieve that more youthful look if you already have those fine lines or wrinkles.
There is no time frame or guidelines on how often you should use Botox. Timing, of course, varies from patient to patient, how satisfied they are, and how well they have responded to the treatment. Most of the time, patients get Botox injections every 4 – 6 months.
Botox Downside
Some people might be using Botox but still do not receive the desired look. According to experts, this is because the patient has been exposed to too many needles already. Too many injections lead to muscle atrophy- when muscle mass starts to decrease. Even without wrinkles or face lines, the face can look aged. Think of it like a rubber band, the material can withstand stretching it out repeatedly, but eventually, it too will begin to show the signs of time.
Another Botox downside is the side effects. Some mild side effects are:
Pain

Swelling

Bruising at the injection site

Headache or flu-like symptoms
If you experience any side effects don't panic. The side effects will go away after a few days. If you notice some severe side effects or the side effects last longer than expected, we recommend seeing a doctor as soon as you can.
Wrap up
It's important to understand that the overuse of Botox can result in undesired results. Using it more than you should backfire and give you a more aged effect. More Botox injections do not guarantee you won't age at all.
You can rest assured that at Zen Medi Spa, we will give you the correct dose and treatment for you. We will always consider your health first and provide the results you desire.